This website was made TEN YEARS AGO. It was created by a 12 year old, and co-run by a 9 year old and an 8 year old who thought it would be funny. We keep it up to appreciate how different internet culture was back in 2007-2009. Have a nice day!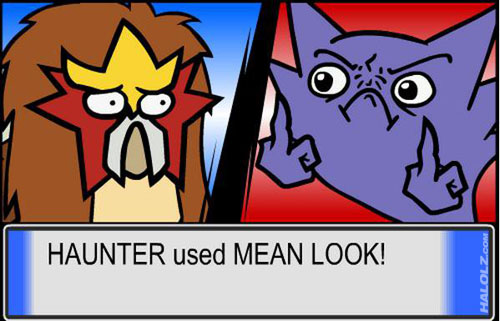 ALL HAIL THE ICE CREAM POKÉMON! BOW BEFORE THEIR DELICIOUS AUTHORITY. 
 YOU WILL NOW REFER TO THEM AS YOUR VANILLA FLAVORED RULERS. (or at least we will)
:D :D :D :D :D :D :D :D :D :D :D :D :D :D :D :D :D :D :D :D :D :D :D :D :D :D :D :D :D :D :D 
Now you may turn your attention to the following images:
  (THANK YOU ALL SO MUCH!)
Ahhh we love happy Pokemon!!!
An exception: AN EVIL POKEMON! :O     
This website's was made on December 9, 2007! That's why it's so bad and outdated! WOO HOO! 
 Now click something, you fools.
~ice cream out! 
AHAHA POLLYWAG!